Hormone Replacement Therapy (HRT) for Women
Consultations offered at our three convenient locations in Beverly Hills, Los Angeles and Newport Beach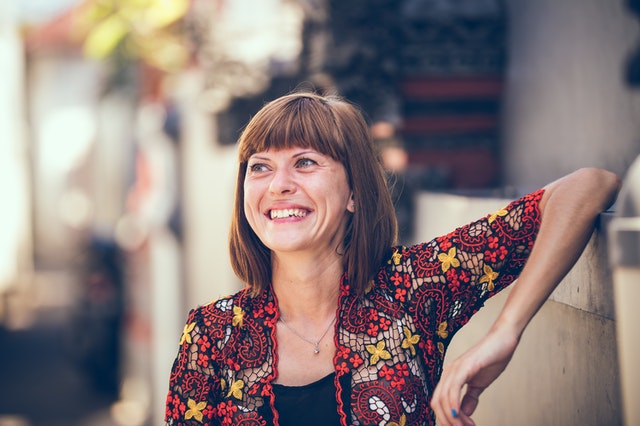 Hormone Replacement Therapy for women is a treatment that balances out testosterone, estrogen and progesterone levels in women during and after menopause. As we age, fewer hormones are produced. This may cause uncomfortable symptoms such as decreased muscle mass, lack of energy, decreased libido, and bone loss. These life changes are not an illness. Although the experience is not pleasant, they are a part of the next stages in a woman's life. Hormone replacement therapy, also known as hormone therapy, has worked wonders for countless women looking to solve the problems that arise during this time of life. Advancements made in HRT have made this method an effective treatment for menopausal symptoms.
Take control of your life back and learn how HRT will benefit you with a personal consultation with AsandraMD in Beverly Hills or call (424) 542-8881.
About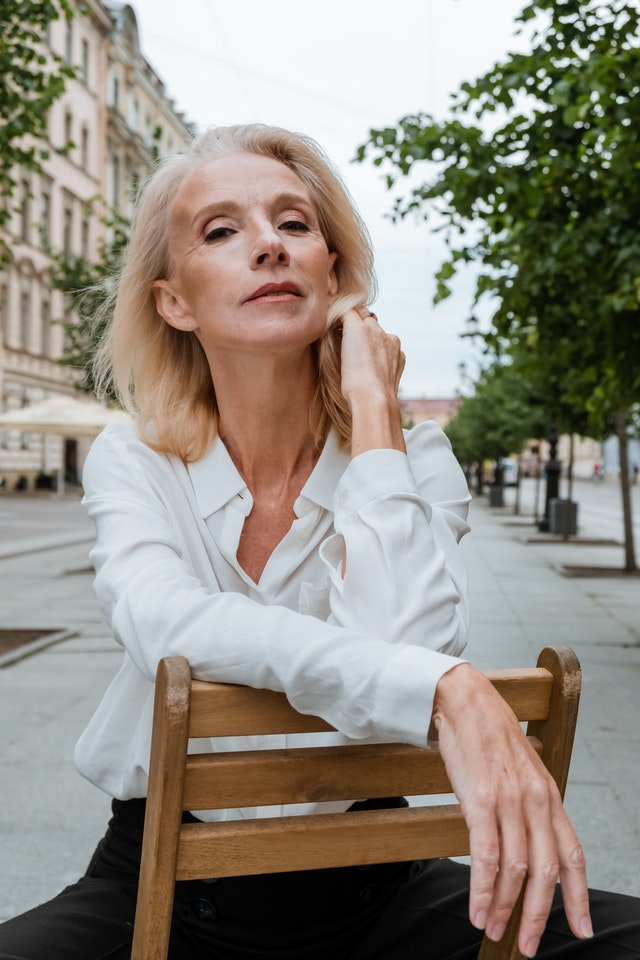 Hormone Replacement Therapy seeks to reverse the effects of female hormonal imbalances caused by aging. Throughout our lives, our bodies produce hormones. They play a significant part in everyday life. They are chemical messengers that tell our bodies how to live, grow, and prosper. They travel throughout the intricate network of organs of our bodies to help them do their work. Hormones help us grow, balance mood, and regulate metabolism. [1] But over time, they work more slowly. HRT could be beneficial to you to nurture your body back to better functional levels. Dr. Christopher Asandra and his medical team of experts understand that aging is a badge of honor, not a punishment. It is a period in life that should be enjoyed without the worry of ailments that will get you down. Seek solace and know your days of suffering are over with AsandraMD. Schedule a consultation or call us at (424) 542-8881.
Before and After Photos
Benefits
HRT has provided countless amounts of people seeking relief from the effects of aging. Aging and hormonal imbalances affect everyone in different ways and that is why each body requires an individual touch to combat these uncomfortable symptoms. Benefits of HRT include:
Increased energy and stamina
Sharper cognitive awareness and focus
Lean muscle growth and decreased stored fat
Decreased anxiety, irritability, depression
Pleasant sleeping experience
Increased libido and sexual enjoyment
Higher bone density
Relief from hot flashes
To see how HRT can benefit you, schedule a consultation with us in Beverly Hills. Dr. Asandra looks forward to seeing you and will direct you on a path to a calm mind and physical balance. 
Candidates
We all experience the onslaught of aging in different ways. Candidates who have gone through menopause symptoms at a young age, possibly in their mid-40s can see the benefits from HRT. [2] The treatment will protect their bones and cardiovascular system. Similarly, women who do HRT have seen immense changes in their reproductive health. Patients who are also encountering the following problems would be good candidates:
Uncomfortable menopausal symptoms including headaches, sleep problems, painful intercourse, fatigue, decreased libido, and night sweats
Family history of osteoporosis
Undergone a hysterectomy before age 45
Entered menopause caused by chemotherapy or radiation before age 45
If your menopausal symptoms are causing a huge interruption in your life then it's time to start regaining control. During your consultation, Dr. Asandra will evaluate your situation to determine your eligibility for HRT.
Consultation in Beverly Hills
Our office is situated on the trendy Robertson Boulevard in Beverly Hills. From the moment you walk into our doors, you will find a refreshing judgment-free environment where we take your matters seriously. Dr. Christopher Asandra, MD, is the celebrated Beverly Hills-based vitality expert behind Asandra MD His experience in the medical field combined with his gentle demeanor and compassionate ear sets him apart from the rest.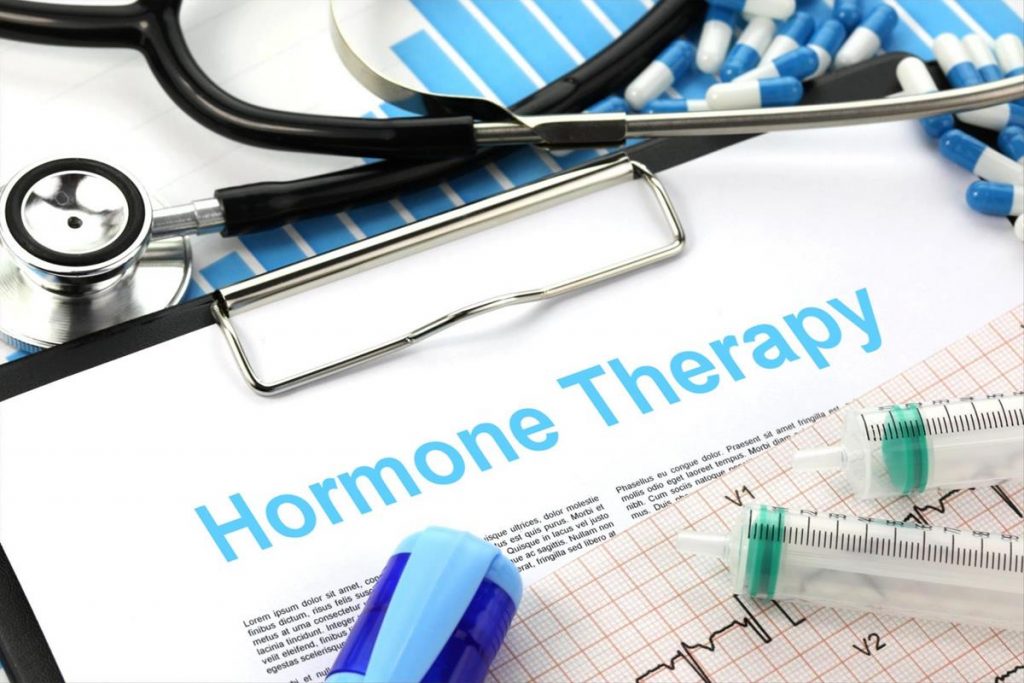 During your private consultation, you will have the opportunity to voice your concerns regarding low estrogen levels. He understands the challenges many women experience and will listen closely to develop a treatment plan that suits them. He will review your medical history and take blood samples to test current hormone levels. From there, Dr. Asandra will determine whether you are a good fit for HRT.
Let's keep the dialogue going! Be in the know of all the services we offer on our blog. We're also on Facebook, Instagram, and YouTube.
Bio-Identical Hormone Replacement Therapy (BHRT)
At AsandraMD, we take a holistic approach to HRT by using plant-based Bio-Identical Hormones. This helps replace your hormones molecule for molecule. BHRT offers a safer and effective treatment that is free of synthetics and uses no animal derivatives such as Premarin that is made from horse urine.[3] AsandraMD bypasses the need for complicated synthetic HRT compounds by emulating the molecule of the hormone you already have.
BHRT optimizes major hormonal levels including estrogen, testosterone, dehydroepiandrosterone (DHEA), and progesterone.[4] Dr. Asandra will customize their proportions to your biological makeup. In order to optimize your treatment, Dr. Asandra's personalized consultation will address this in greater detail.
Procedure
Major advancements have been made in HRT and BHRT in the last few years. We avoid the use of troublesome gels and creams to use pellet and injection methods for bioidentical hormone replacement therapy.
Pellet Therapy
Unlike other methods, this treatment offers consistent physiological release. Depending on specific needs, Dr. Asandra will insert 1-2 tiny, small pellets in the hip area. These customized pellets contain hormones that are identical to those found in the body.
Intramuscular (IM) Injections
These injections provide a more direct and fast-acting solution than ingestion or topical creams. They are administered in the upper thigh or buttocks area allowing for effective delivery into the body. The benefits of therapy are noticeable within 24 to 48 hours of administration.
After Your Treatment
Every woman's journey is unique. Our friendly staff will schedule follow-up appointments so that we can monitor your hormone levels, and discuss how you're feeling. We will be there with you every step of the way to ensure everything is going according to plan. Most patients report relief from the side effects of menopause within 1-4 weeks, but full hormone optimization can take closer to 3-4 months. [5]
In the meantime, symptoms from the hormone treatment will be mild. Patients may experience breast tenderness, irritability, fatigue, and acne. Just know that these are not permanent and will subside in due time as your hormones are aligned with your body. Eating well, exercising regularly, and getting a good night's rest are effective ways to preserve your immediate and long-term health.
Results
Hormone replacement therapy offers a clearer mind and balance in your life by changing the internal conflicts your body is facing.
HRT also helps to prevent osteoporosis. Researchers have found that HRT can be an important preventative measure for osteoporosis in women when started within 10 years of menopause and continues to offer protection for the duration of treatment. Testosterone replacement therapy has also been found to improve bone mineral density in men with low testosterone.
Cost
The desire to feel strong and empowered is a common denominator among many women seeking hormone replacement therapy. However, the pathway to get their desired results will vary. That is why Dr. Asandra works closely with each patient based on their individual needs. As such, the cost will vary between patients.
FAQ
How do I know if HRT is right for me?
This certainly is the million-dollar question. When asking yourself this question, balance out the risks and benefits of HRT treatment. However, if you feel the menopause symptoms are causing undue hardship on your everyday living then HRT is a perfect and viable option for you. The treatment process looks different for everyone as there are factors such as age, family history, and medical history to consider. A detailed discussion with Dr. Asandra can help address feelings of uncertainty.
Is hormone replacement safe?
HRT is a safe and effective treatment. Like with any medical procedure, it comes with some risks. HRT is a complex process that needs navigation by a knowledgeable, trained medical professional. Dr. Asandra is a strong advocate for hormone replacement and will safely optimize your hormones, bringing some much-needed peace of mind.
How long does it take HRT to work?
Women under the age of 65 or those who entered menopause in the last 10 years will see the most benefits out of hormone therapy.
Who benefits most from the treatment?
Women under the age of 65 or those who entered menopause in the last 10 years will see the most benefits out of hormone therapy.
References