Anti-Aging Services in Newport Beach
Consultations offered at our three convenient locations in Beverly Hills, Los Angeles and Newport Beach
Treatments that address the signs of aging are always in high demand, and there is no shortage of aesthetic services that are designed to target many of the most common concerns. People in Newport Beach love the sun, but unfortunately, it's not always kind to us. When wrinkles and other signs of aging appear on your face, turn to AsandraMD aesthetic services for help. Our clinic offers various anti-aging treatments designed to reduce the effects of aging and enhance your natural beauty. From autologous conditioned plasma therapy to laser treatments, we have various options for reducing wrinkles, brightening dull skin, improving the overall look of your face, and even restoring your thinning hair. Our experienced and qualified staff will work with Christopher Asandra, MD, to customize an anti-aging plan that best meets your needs. At AsandraMD, we believe you look your best when you feel your best, and that's why we are committed to providing quality, personalized care to ensure you always look and feel great.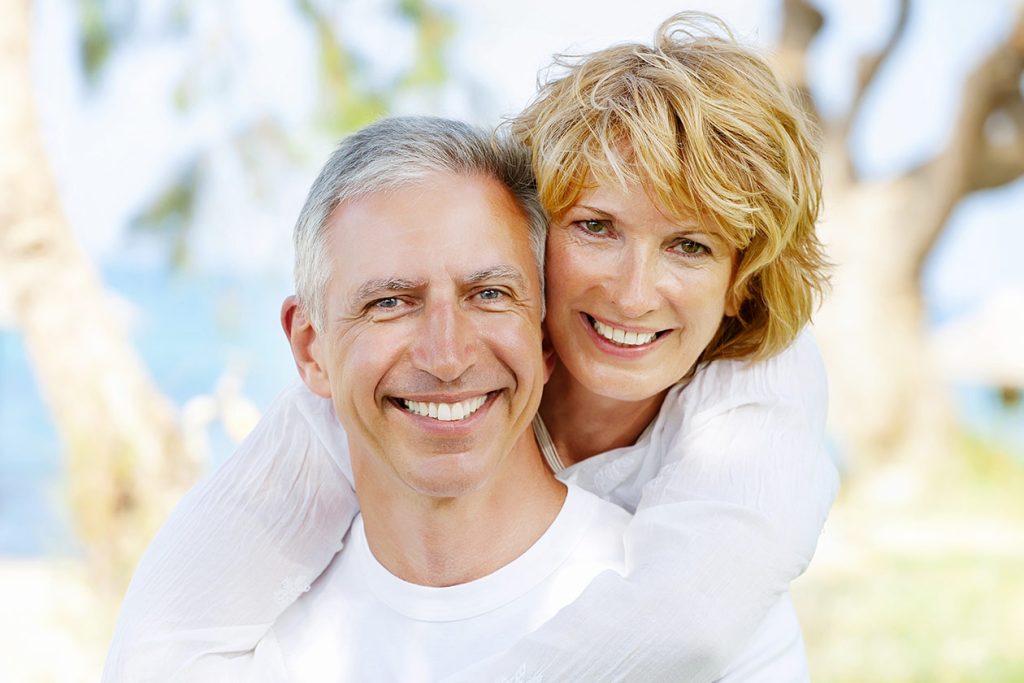 Contact us today to learn more about our services and how we can help you look incredible! Call (949) 200-8317 for our Newport Beach location; before you know it, you'll feel and look your very best.
Get to know the innovative anti-aging treatments available in Newport Beach, CA, by visiting our blog.
Beauty From the Inside Out
What good is looking your best if you don't feel your best? Luckily, Newport Beach patients have a hormone therapy specialist at their fingertips. Dr. Asandra provides hormone therapy and anti-aging services to help you turn back the internal clock.
What is Hormone Replacement Therapy?
Hormone Replacement Therapy (HRT) is a medical treatment option that has been used for decades to ease the symptoms of menopause; this therapy helps to replace the hormones that naturally decline with age.
The benefits of using HRT include:
More energy and stamina
Increased mental clarity and focus
More lean muscle and less stored fat
Decreased anxiety, irritability, and depression
Better sleep quality overall
Increased libido and sexual performance
Stringently shiny hair with an extra spring in its step
Skin that glows like it's been hit by the fountain of youth
Increased bone density
HRT may decrease the risks of developing dementia [1]
We all know many of our patients – male and female – can benefit from this!
Our clinic offers several types of HRT options, and we can customize the right plan to help you achieve an optimal balance of hormones and regain youthful vitality.
Bio-Identical Hormone Replacement Therapy in Newport Beach
BHRT is a specific type of hormone replacement therapy that uses hormones identical to the ones naturally found in your body. BHRT is an effective option for those looking for a safe and effective method to relieve the symptoms of aging.
Just like the transmission of a car, testosterone is what drives the male libido. However, as with any engine, finding the right fuel is essential to achieve optimum results. BHRT can not only improve a man's sex drive and endurance but also increase his focus, sleep quality, and ability to maintain lean muscle mass.
BHRT can help women treat the symptoms of menopause, like hot flashes and night sweats. These symptoms are caused by changes in hormonal levels that affect the brain's ability to regulate the circulatory system. BHRT helps by providing a woman's body with hormones that are specifically tailored to her needs; this can lead to:
Increased vitality
Better clarity
Stress relief
Dr. Asandra understands that each person's body chemistry is different and that each individualized therapy plan will have slightly different effects. The goal is to find the perfect mixture that works best with your chemical landscape so that the hormones in your therapy match those occurring naturally in your body. Dr. Asandra simply wants to help you achieve optimal hormone levels for optimal health & hormonal balance.
Rejuvenate with Autologous Conditioned Plasma Therapy (ACP)
Autologous conditioned plasma therapy, also known as ACP, is another anti-aging treatment that can help improve the look and feel of your skin; this therapy uses your own natural platelets to stimulate collagen production and help reverse the signs of aging. Sports medicine doctors have been using ACP to help athletes for many years. [2]
ACP therapy can
Reduce wrinkles
Improve skin tone
Reduce the appearance of acne scars
ACP therapy is an effective way to boost the skin's look and even grow new hair! Our clinic offers ACP therapy as part of our anti-aging services to help you reclaim your youthful glow. Dr. Asandra can help you determine if ACP is right for you and customize a treatment plan to meet your particular needs.
Your Best Hair Ever
You'd be amazed at how much a full head of hair can turn back the clock on your appearance. Our hair restoration services use different methods to stimulate new growth and restore the natural look of your thinning hair.
Platelet-rich Plasma (PRP) Injections
PRP injections are an anti-aging treatment that can help stimulate new hair growth. [3] Just like with ACP for the face, this procedure involves taking a small sample of your own blood, extracting the platelets, and injecting them into your scalp. The PRP is thought to stimulate follicles to promote new growth and restore a fuller head of hair.
Low-Level Laser Therapy (LLLT)
LLLT is a non-invasive light therapy that can help reduce the signs of aging and promote new hair growth. This treatment works by using a low-level laser to stimulate hair follicles and speed up the rate of new cell production; this can help restore your natural thickness, texture, and color. LLLT is healthy for hair grafts and speeds up the healing process on the scalp.
At AsandraMD, we offer state-of-the-art technologies and techniques for hair restoration so you can reclaim a thick, luxurious head of hair. Whether PRP injections or low-level laser therapy, Dr. Asandra will customize a hair restoration plan to help you achieve your dream mane.
Contact us today to learn more about how we can help you look your best and restore your youthful confidence!
Aesthetic Services to Enhance Your Look
No matter how well you take care of your skin, aging can still take its toll. That's why we offer a range of aesthetic services to help you enhance your look and reduce the signs of sun damage and the natural effects of age on the skin.
Pico Fractional Laser Treatment
Pico fractional laser treatment is an innovative way to reduce the appearance of wrinkles, pigmentation, and sun damage; this advanced laser technology can help reduce the signs of aging, improve skin tone, and reveal a more youthful complexion. Pico fractional laser treatments can also be used to treat acne scars. At AsandraMD, we understand how important it is to look and feel your best. Let us show you what we can do for you and your skin!
Your Best Body
Not only can we focus on your skin and hair, but we can improve the appearance of practically every part of your body! With truSculpt iD, you can reduce fat and contour your body without surgery. truSculpt iD sculpts your body to perfection with monopolar RF technology that targets the subcutaneous fat layer. The 15-minute treatment is comfortable, effective, and can be done on multiple body areas simultaneously with no downtime!
Focus on the:
Thighs
Buttocks
Abdomen
Arms
And more!
If you're looking for a more sculpted appearance, truSculptID can help you achieve your desired look. The more treatments you have, usually over the course of 12 weeks, your results will be more pronounced. Depending on what you are looking for results-wise, additional treatments may be necessary. AsandraMD patients love seeing their fat melt away as they experience no downtime and receive results faster than some more invasive treatments.
From head to toe, AsandraMD can help you look and feel your best. Whether it's hair restoration, aesthetic services, or sculpting your body with truSculpt iD – Dr. Asandra can help you achieve the look you've always dreamed of. Contact us today to find out how we can help you!
What are the Benefits of Anti Aging Services?
Anti-aging services have a multitude of benefits. Not only can they help reduce the signs of aging, but they can also restore your youthful glow and confidence. When you look in the mirror and see someone you don't recognize, anti-aging treatments can help you recapture your youthful charm.
Additionally, anti-aging services can boost collagen production and improve skin tone, texture, and elasticity. By increasing your natural collagen production, you can continue to reduce wrinkles and fine lines while improving the overall appearance of your skin – even months after the appointment!
Candidates for Anti-Aging Services
The best candidates for anti-aging treatments are those looking to reduce the signs of aging and recapture their youth. If you have sun damage, wrinkles, or fine lines that you would like to reduce, anti-aging treatments may be right for you. If you have stubborn fat or sagging skin that gives away your age, Dr. Asandra may be able to help. If you feel like your hormones could use a tune-up, AsandraMD is your new best friend!
Candidates should have realistic expectations and understand that while anti-aging treatments can reduce the signs of aging, they cannot stop or reverse the natural aging process. Dr. Asandra is a master in his field, providing anti-aging services to help you look and feel your best. But you can't determine your candidacy without consultation, so schedule yours today!
Personal Consultation with Dr. Asandra
At AsandraMD, Dr. Asandra offers personalized consultations to help you understand what treatments are available and which may be best for you. During your consultation, he'll take the time to get to know you, your lifestyle, and your aesthetic goals. Dr. Asandra will create a custom treatment plan to help you get the most from our treatments.
We understand that everyone is unique and has different needs regarding their anti-aging treatments. We are dedicated to helping you look and feel your best. Contact us today to book a consultation with Dr. Asandra, and let us show you what we can do for you!
Call (949) 200-8317 for our Newport Beach location or fill out this form to get in touch.
References
LeBlanc ES, Janowsky J, Chan BKS, Nelson HD. (2001). Hormone Replacement Therapy and Cognition: Systematic Review and Meta-analysis. Journal of the American Medical Association. 285(11):1489–1499. doi: 10.1001/jama.285.11.1489
Deans VM, Miller A, Ramos J. A Prospective Series of Patients with Chronic Achilles Tendinopathy Treated with Autologous-conditioned Plasma Injections Combined with Exercise and Therapeutic Ultrasonography. The Journal of Foot and Ankle Surgery. 2012;51(6):706-710. doi:10.1053/j.jfas.2012.06.009
Li ZJ, Choi HI, Choi DK, et al. Autologous platelet-rich plasma: a potential therapeutic tool for promoting hair growth. Dermatologic Surgery: Official Publication for American Society for Dermatologic Surgery [et Al]. 2012;38(7 Pt 1):1040-1046. doi:10.1111/j.1524-4725.2012.02394.x