Autologous Conditioned Plasma Therapy (ACP)
Consultations offered at our three convenient locations in Beverly Hills, Los Angeles and Newport Beach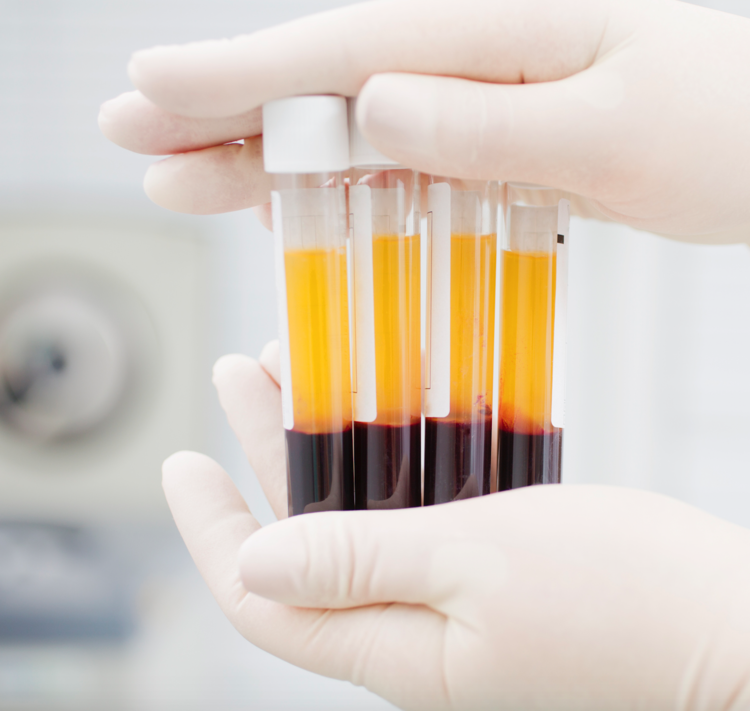 The human body is a marvel of adaptation. It matures, strengthens, and evolves day by day and year by year. It can even patch its own wounds, thanks to the presence of platelets.
The blood coursing through your veins holds the key to regeneration and health maintenance. Dr. Christopher Asandra is an expert in the field of endogenous wellness. Endogenous means that Dr. Asandra harvests healing materials from the patient's own body to provide medical solutions without the need for toxic drugs and invasive surgeries. Among the most promising approaches to endogenous healthcare: Autologous Conditioned Plasma (ACP).
ACP is a new and proven approach to tackle some of the most frustrating and lingering problems we have. Most importantly, it's done naturally, using the very best your own body has to offer.
Under the expert leadership of Dr. Asandra, AsandraMD is pioneering cutting edge techniques to rejuvenate and reinvigorate patients on a cellular level. AsandraMD is conveniently located in Beverly Hills and proudly serves the needs of Los Angeles, Southern California, and beyond. Contact our office to learn how you can benefit from Dr. Asandra's dedication and vision.
We also provide virtual consultations for those who are unable to visit us in person. No matter where you plug in, Dr. Asandra wants to connect with you.
Before & After Photos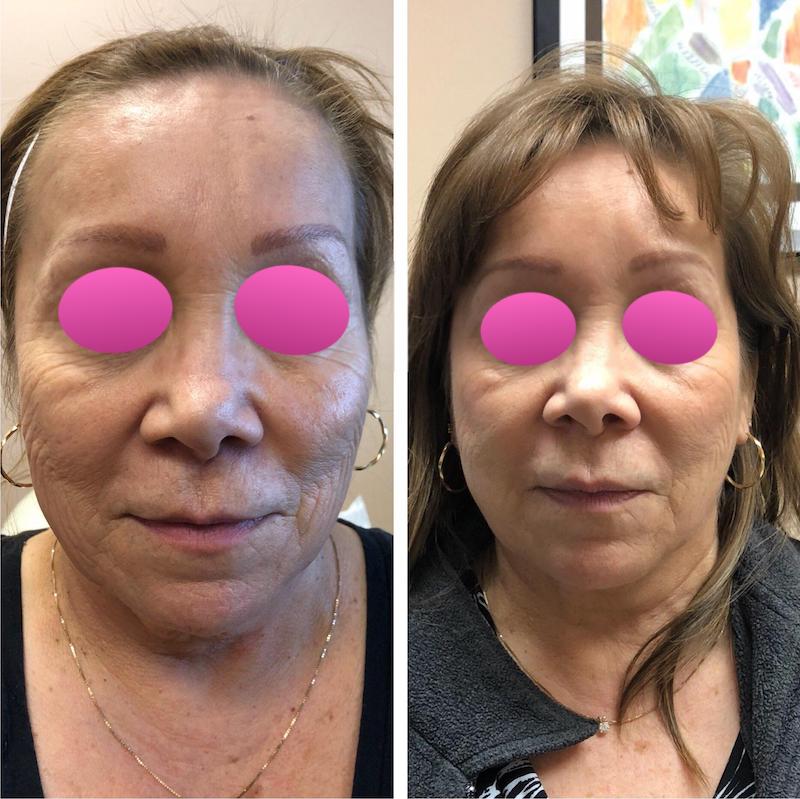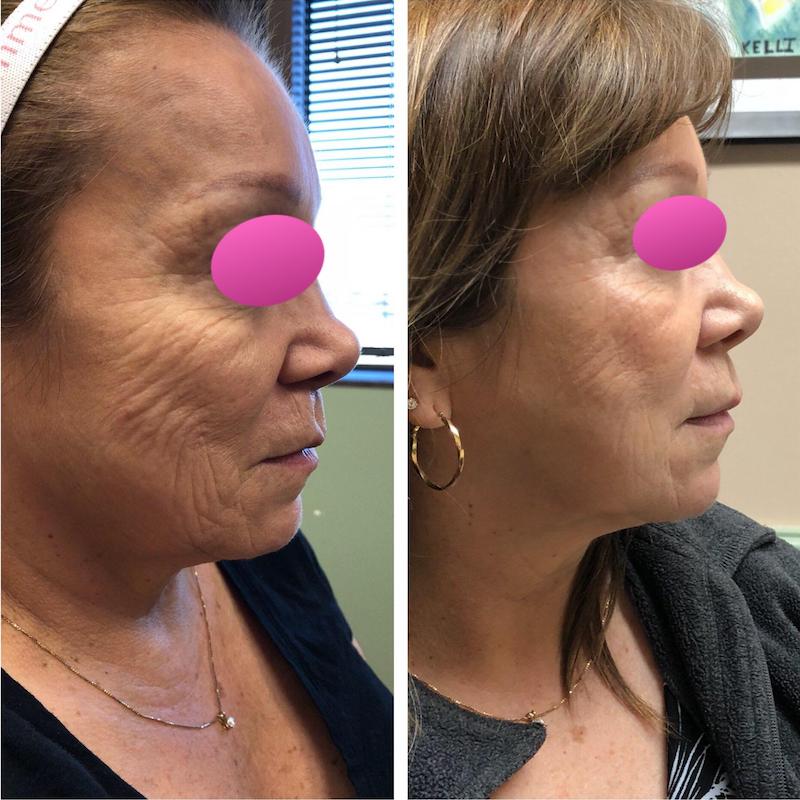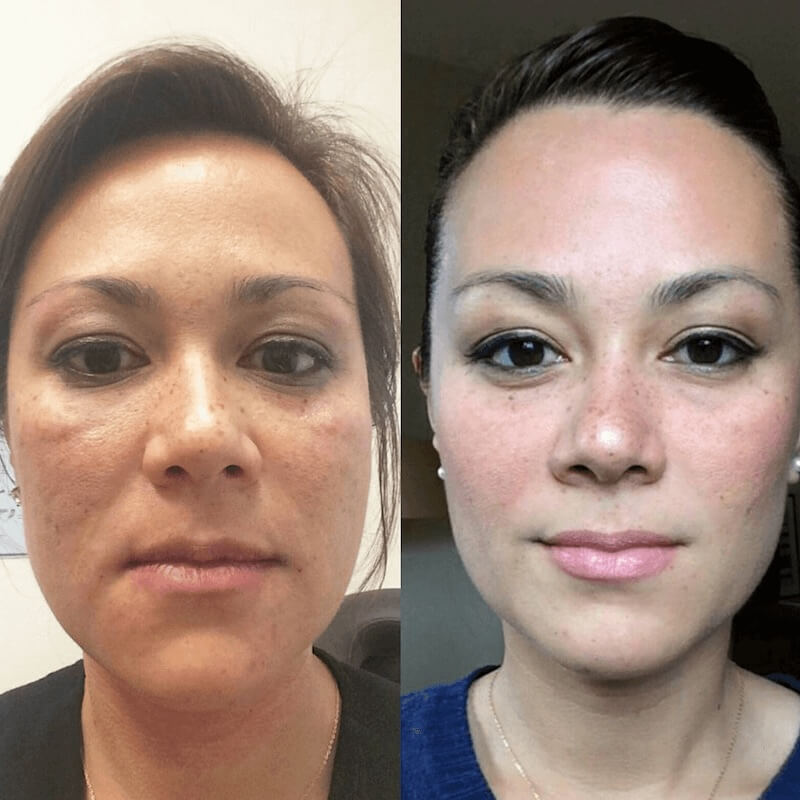 What Is ACP?
ACP is a concentrated serum derived from your own blood. The acronym stands for Autologous Conditioned Plasma. Platelets get their name from their signature shape; they are flat and round like dinner plates. This shape allows platelets to form a cohesive mesh and block the site of a wound or scrape. Clotting is, in fact, the most well known function of platelets.
There is, however, a treasure trove of untapped potential hiding in your platelets. In addition to clotting, platelets communicate with one another through chemical signals.[1] By coordinating their functions with each other, platelets organize themselves into a healing machine. They are like the first responders in your blood, ready to rush to the scene and heroically heal your damaged or deflated tissue.
ACP Therapy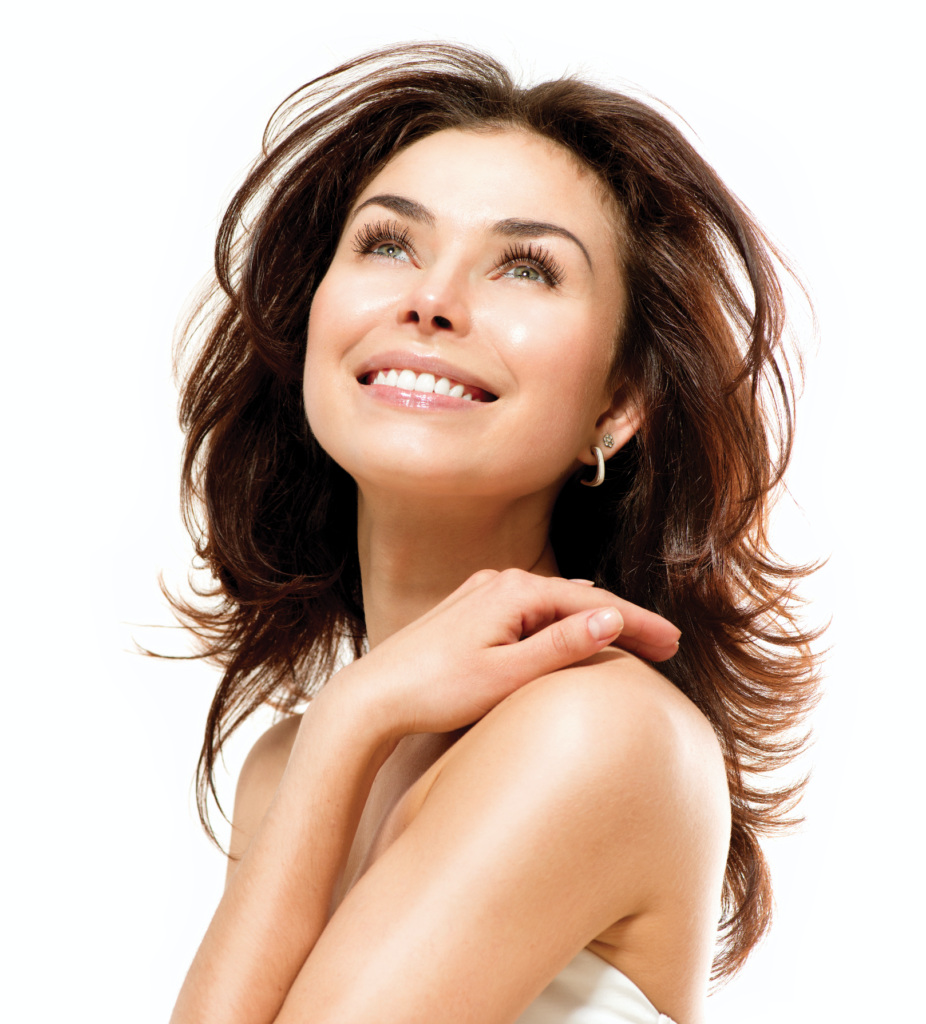 By isolating the platelets in your blood, Dr. Asandra can put them to amazing use replenishing aging skin and repairing damaged tissue. This groundbreaking and noninvasive therapy utilizes and enhances the healing properties of your body's very own platelet cells containing hundreds of proteins called growth factors. Dr. Asandra begins by drawing a vial of your blood and subsequently processes it using the method of centrifugation (spinning) to separate the red blood cells. The next phase is a second centrifugation to concentrate platelets, resulting in Autologous Conditioned Plasma that can contain growth factors that are 5 to 10 times greater than average. In fact, "normal blood" contains roughly 6% platelets, while ACP contains as much as 94%.
For this reason, ACP is an ideal therapy for healing. Such rich concentrations of growth factors initiate and enhance physiological processes that contribute to tissue recovery and overall rejuvenation once injected into the desired site. Dr. Asandra harnesses the power of ACP, through applications such as skin rejuvenation, hair restoration, joint and muscle repair, and even sexual enhancement.
Benefits of ACP Therapy
As mentioned earlier, the platelets in our blood form an epic mode of communication. As they speak to one another, they create a vibrant network of healing within the body. The only problem: platelets are naturally localized in whichever part of the anatomy where they are currently trapped.
Dr. Asandra releases platelets from their confines, purifies and amplifies their viability, and unleashes their potential in the area where they are most needed. Patients benefit from Dr. Asandra's comprehensive approach to platelet allocation and relocation. Your plasma already knows how to heal you; it just needs a boost to maximize its efficiency.
ACP Benefits
Repairs damaged tissue
Alleviates joint pain
Treats erectile dysfunction (ED) in men
Boosts sexual function for women
Stimulates new hair growth
Promotes skin regeneration and elasticity
To experience the benefits of ACP therapy for yourself, please contact AsandraMD in Beverly Hills. 
Eligible Candidates
If you desire rejuvenation without a flood of medications, then ACP therapy could be perfect for you. Eligible candidates have enough viable platelets in their blood to contribute to the ACP process. Patients who struggle with anemia or current infections may not be ready to experience the benefits of Autologous Conditioned Plasma treatment.
To determine your eligibility for ACP therapy, call (424) 361-0808 and book an appointment with one of our attentive staff members. 
Private Consultation in Beverly Hills
At AsandraMD, we put our merits where our mouths are. In fact, you can hear us discuss wellness and healthcare concepts in depth on our informative podcast. We have also produced a series of videos that help introduce clients to our signature approach to holistic medicine and overall improvement.
To meet the stars of our various media projects in person, schedule a consultation in Beverly Hills. Dr. Asandra is eager to hear about your medical history so he can help chart your brilliant future. If ACP therapy is right for you, Dr. Asandra can explain the process in detail and describe how it can be tailored to your anatomy and goals. If the doctor believes a different approach would be more beneficial, he will tell you openly and honestly.
Preparation
During your comprehensive consultation, Dr. Asandra and his associates will compile detailed instructions to prepare you for the ACP process. Since the procedure hinges on the platelets in your blood, you will be directed to promote optimal circulation in the weeks leading up to your plasma draw.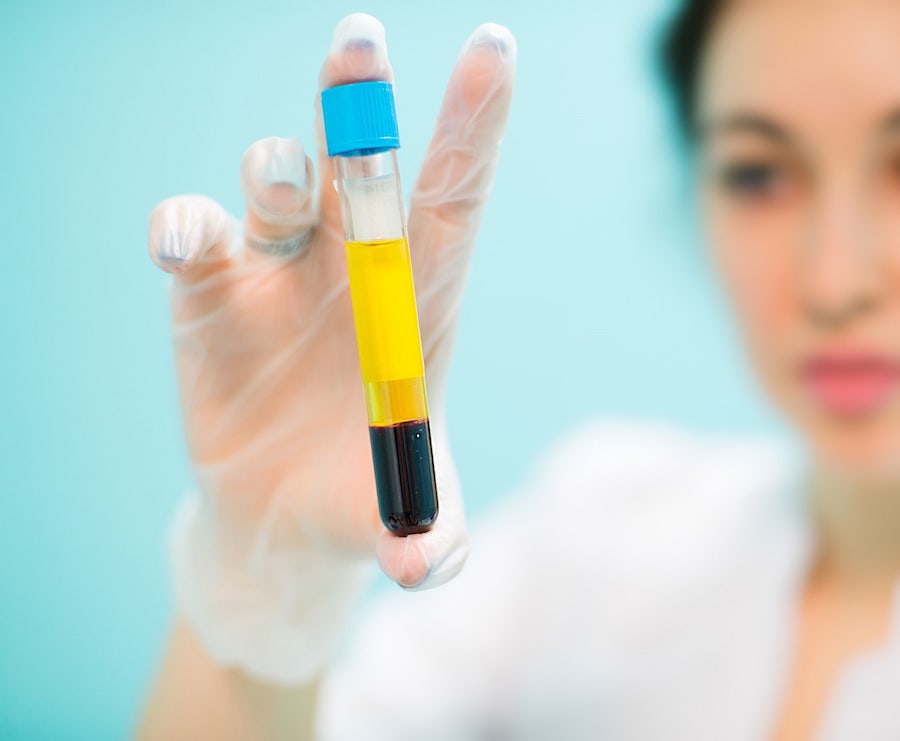 Please quit smoking well in advance of any healthcare treatment. You may also be advised to stop taking certain supplements and/or medications that thin the blood. If you have any questions or confusion leading up to the date of your procedure, please do not hesitate to call us! Dial (424) 361-0808 to connect with a caring professional and put your uncertainty aside.
Procedure
ACP therapy is customized to each patient's situation. It generally begins with a blood draw so the AsandraMD team can isolate your platelets. From there, the next steps are up to you. After all, you are the captain on your journey to self-improvement and we are your skilled, knowledgeable copilots. 
Once the platelets in your sample are purified and amplified, they are ready for reinsertion. Dr. Asandra will pinpoint the placement of your ACP serum for maximum effectiveness. 
Recovery
The recovery process depends on the extent of your treatment. The area being healed may experience redness and swelling as your own plasma is injected. Dr. Asandra may suggest ice packs and topical creams to alleviate any minor discomfort.
Results
The rewards of ACP therapy are truly transformative. Case in point: one extensive study proved that platelet treatment was instrumental in treating patients with carpal tunnel syndrome.[2] Participants in the study were evaluated before ACP therapy and at 1, 3, and 6 month intervals after receiving platelet care. Patients indicated that their pain was significantly reduced and their disability was lessened as a result of Autologous Conditioned Plasma. 
On a local level, we are thrilled to report that our clients are happy and healthy due to Dr. Asandra's revolutionary methods. Take a look at our rave reviews to see how we prioritize patient satisfaction.
Complementary and Alternative Procedures
ACP is the ultimate partner therapy. It speeds healing and facilitates cell regeneration. For these reasons, ACP therapy pairs perfectly with other services offered at AsandraMD. 
If you want to address the signs of aging on your skin, consider the benefits of laser therapy. By targeting sun spots and wrinkles, Dr. Asandra can rejuvenate skin, with or without a helping hand from ACP. 
AsandraMD is also an ideal destination for hair restoration and sexual wellness solutions. Both of these disciplines require dedication and innovation. ACP therapy may be a key ingredient in promoting new hair growth or stimulating libido. Dr. Asandra can incorporate your platelets into a comprehensive approach to tackle whichever issues bother you most. 
AsandraMD is also the gold standard when it comes to hormone replacement therapy (HRT). To determine if HRT or ACP (or both!) are right for you, please contact AsandraMD at your earliest convenience. 
FAQ
How much does ACP therapy cost in Los Angeles?
The cost of ACP therapy depends on the number of sessions required and the nature of the issue being treated. AsandraMD is proud to offer the best care at the right price. Please call (424) 361-0808 to learn how Dr. Asandra designs his treatments to fit your budget and lifestyle. 
Does ACP treatment really work?
Your plasma is a fountain of healing. Under the skilled care of Dr. Christopher Asandra, you can harness the power of your platelets and put them to great use. Whether you seek hair restoration, sexual wellness, or skin rejuvenation, Dr. Asandra can guide you toward a stronger tomorrow. 
References
Yun, S. H., Sim, E. H., Goh, R. Y., Park, J. I., & Han, J. Y. (2016). Platelet Activation: The Mechanisms and Potential Biomarkers. BioMed Research International, 2016, 9060143. https://doi.org/10.1155/2016/9060143 
Wu, Y. T., Ho. T. Y., Chou, Y. C., Ke, M. J., Li, T. Y., Huang, G. S. & Chen, L. C. (2017). Six-month efficacy of Autologous Conditioned Plasma for carpal tunnel syndrome: A prospective randomized, single-blind controlled trial. Scientific Reports. 7(1):94. DOI: 10.1038/s41598-017-00224-6