Erectile Dysfunction
Consultations offered at our three convenient locations in Beverly Hills, Los Angeles and Newport Beach
It's Time for an ED Education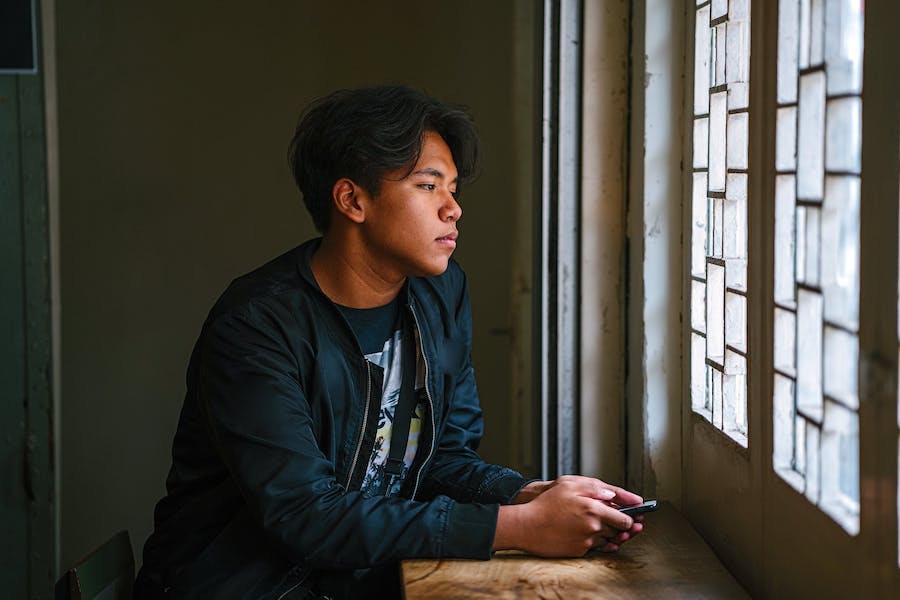 Men are judged by their performance. Going back to our days in little league, if you could not perform, then you didn't make the team. Is no wonder, then, that we can tend to beat up on ourselves when erectile dysfunctioning (ED) rears its lolling head? In fact, ED often has an impact on the emotional well-being of men as well as their partners. Many men avoid treatment because of feelings of embarrassment. About 75% of diagnosed cases of ED go untreated![1]
We can do better than that. It's time to reach out for help from vitality expert Dr. Christopher Asandra.
It's not your fault. AsandraMD is conveniently located in the prestigious Beverly Hills, California. We serve Los Angeles with revitalizing, anti-aging solutions so you can perform at your highest capacity. Contact us to learn more about all our life-affirming therapies at AsandraMD. Call (424) 361-0808.
If you prefer, we now offer complimentary Virtual Consultations.    
* Results May Vary 

How Do I Fix My Erectile Dysfunction?
There are several highly potent treatments available for ED. AsandraMD of Beverly Hills can bring youthful vigor back to your life. We are over 98% effective at treating ED. Our therapies treat ED and its symptoms directly. And our comprehensive rejuvenation solutions treat a wide range of conditions associated with aging, including a lagging virility. Whatever treatment regimen is right for you, seize this moment. It is time to start a new chapter in your life.
ED Treatments
Intracavernous Pharmacotherapy (ICP)
Shockwave Therapy/Acoustic Wave Therapy
PRP Penile Therapy
Testosterone Replacement Therapy (TRT)
The first and most important thing to remember about ED is that you're not alone. 52% of all men between the ages of 40 and 70 experience ED to some degree. You are also fortunate that, when caught early enough, fixing erectile dysfunction can be a straightforward process. We simply discover the cause of the dysfunction and identify which mix of treatments produce the best benefit in you.
* Results May Vary 
Mind or Matter?
There is no way around the fact that our sexual performance is very much linked to our overall psychological well-being. When we know that we can perform for our partner(s), then our sex-life is good and everything else in life just seems a little sweeter. But our mind may forge its own manacles at the first hint of trouble. How brittle is our bravado when we fear our performance may be lacking? Even worse, the cause and effect of the dysfunction isn't so obvious, since ED will inevitably cause psychological distress. Psychological distress is also a very likely contributor to ED.
However, 80% of cases of erectile dysfunction are the direct result of some physical disorder. ED is a correctable medical condition that only requires your timely action to set it in reverse.[2]
* Results May Vary 
Dr. Christopher Asandra is a vitality expert serving Southern California with anti-aging answers to its potency problems. View his videos to learn more about our full suite of services at AsandraMD.
Intracavernous Pharmacotherapy (ICP)
ICP is by far the most effective ED treatment in our medical toolbox. It is safe and suitable for most men. ICP is a localized treatment, which minimizes the potential for side effects. It involves the use of an auto-applicator. Minutes before sexual intercourse, the applicator painlessly injects a predetermined combination of vasodilators into the spongy tissue of the penis. The serum dilates the blood vessels in the penis, increasing blood flow. The result is a powerfully erect penis that lasts up to 60 minutes, regardless of ejaculation or your state of arousal.
* Results May Vary 
Shockwave Therapy
Shockwave therapy is an amazing breakthrough in ED science. Shockwave therapy takes a novel approach to patient care. The device delivers acoustic pressure waves directly to the penis and strategic areas in the pelvic area to enhance blood flow. The process removes plaque in the blood vessels, while at the same time stimulating the generation of new blood vessels. Acoustic Wave therapy  is a potent complement to ICP. Together, they'll put a spring in your step (at the very least!). 
* Results May Vary 
PRP Therapy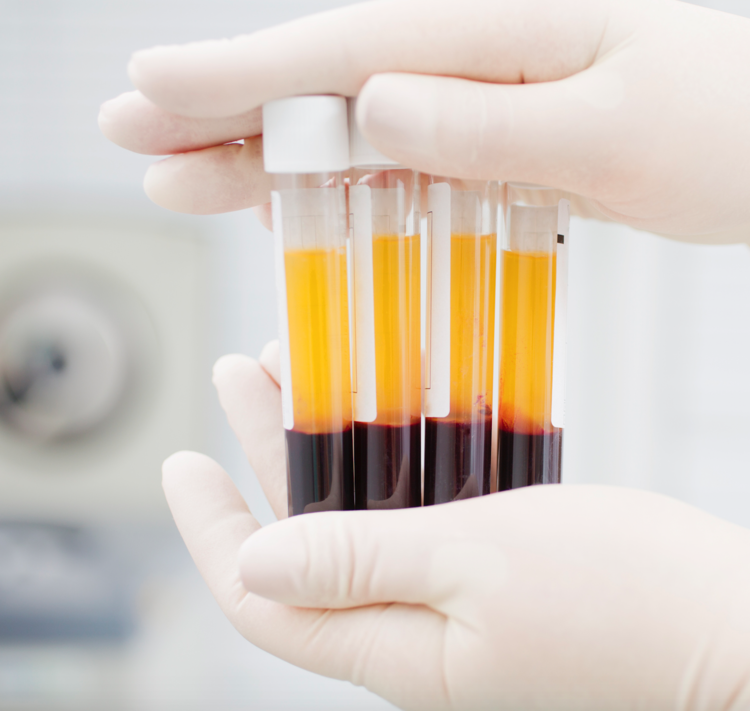 PRP captures the essence of your own healing power and applies it toward sexual enhancement. The PRP (platelet-rich plasma) in your blood contains compounds that promote and encourage healing throughout the body. We draw and refine your body's PRP. Then we administer it directly to your penis to undo the effects of aging. 
* Results May Vary  
Hormone Therapies
Our hormone therapies at AsandraMD are not an ED treatment per se. They offer comprehensive revitalization throughout your body, including the penis. As men get older and their testosterone levels drop, their physical and mental abilities begin to plateau or even decline. Especially in the bedroom. Perhaps your ED is a symptom of some greater, system-wide slump you're experiencing with the onset of age? AsandraMD can help.   
* Results May Vary 
What Causes Erectile Dysfunction in Males?
Male arousal is an involuntary response to external stimuli and deep primal yearnings. A functioning erection is a powerful combination of physiological factors in the body, colored by psychological aspects of the mind.
Whatever its triggers or impediments, it's fair to say that male arousal is certainly no matter of willpower. You cannot simply make yourself erect in the same way that you can flex your bicep. We don't often stop to think about it when everything is working as it should, but the very fact that unrelated thoughts and desires in the mind can physically change the course of blood flow in the body is actually pretty remarkable. Erections may seem spontaneous and even a little mysterious, which makes it all the more disconcerting when something goes wrong.
Early Signs of Erectile Dysfunction
Difficulty achieving or maintaining an erection
Softer erections
Morning erections become less frequent
Erections that don't last long enough for "satisfactory" sex
Reduced penile sensitivity
Rapid Climax
If any of the above-mentioned symptoms sound familiar, you may be at risk for erectile dysfunction. The good news is that the overwhelming majority of ED cases are physical in nature, most of which are related to impaired circulation. However, Not addressing ED in a timely manner can result in a progressive loss of healthy tissue. Known as "disuse atrophy," a mild ED problem can become severe and even irreversible.
* Results May Vary 
Psychological ED
It is a common misconception that ED is chiefly a psychological dysfunction. In fact, only about 10% of ED cases are purely mental. Still, the psychological symptoms can be very difficult because they are often self-perpetuating. Many men get caught in the trap of "trying harder" to beat ED, creating a vicious cycle, only to find out that all that mental effort only makes their psychological symptoms worse.
Psychological Causes of ED
Nervousness
Lack of confidence
Performance anxiety
Stress
Guilt
Sexual boredom
Depression
* Results May Vary 
Physical ED
Erectile dysfunction is caused by "vascular insufficiency." In other words, the penis is not receiving enough blood flow to achieve or maintain a full erection. Healthy erectile functioning requires good blood flow. So, physical issues that impede vascular movement can potentially trigger ED. 80% of ED cases are physical; that makes ED just the same as any other medical concern. The sooner you can address the bio-mechanical issues that cause your dysfunction, the sooner you can correct them and move on to a fulfilling, more satisfying life.
Physical Causes of ED
Diabetes
Hypertension
High
Blood cholesterol
Cardiac diseases
Smoking
* Results May Vary 
Your Personal Consultation at AsandraMD
If you're curious, check out our original content. Priority Male is a podcast for guys to discuss the most pressing and sensitive issues in men's health.
Dr. Christopher Asanda is Medial Director at AsandraMD of Beverly Hills. In addition to our many anti-aging treatments, we also address sexual performance issues, like erectile dysfunction, that can arise in men of any age. Dr. Asanda loves his work because of the satisfaction of seeing his patients' lives and relationships improve.
AsandraMD offers the latest medical treatments specifically tailored for each patient. All visits are private, confidential and designed to put you at ease. Our robust reviews from our grateful patients will show you that we're for real. 
* Results May Vary 
What Does It Cost to Reverse ED in Beverly Hills?
Every ED treatment is customized to the individual, and so is the cost. During your private, personal consultation at AsandraMD, you will get some facetime with the doctor. The two of you will begin your discovery of the issues at the root of your erectile dysfunction. After a brief physical examination and thorough intake interview, we will determine your course of treatment and quote you a cost estimate.
Contact us to schedule your consultation at AsandraMD. Call (424) 361-0808. If you prefer, we now offer complimentary Virtual Consultations.
References
Frederick, L. R., Cakir, O. O., Arora, H., Helfand, B. T., & Mcvary, K. T. (2014). Undertreatment of Erectile Dysfunction: Claims Analysis of 6.2 Million Patients. The Journal of Sexual Medicine, 11(10), 2546-2553. doi:10.1111/jsm.12647
Seftel, A. D. (2014). Re: Predictors of Sexual Dysfunction Incidence and Remission in Men. Journal of Urology, 192(6), 1773-1773. doi:10.1016/j.juro.2014.08.074