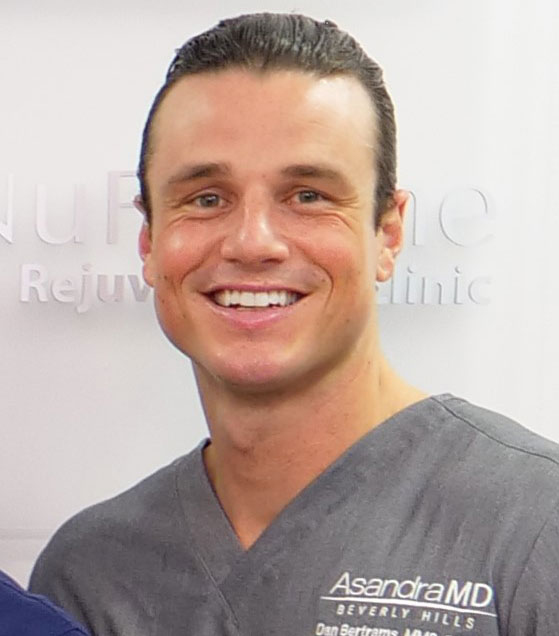 Dan Bertrams is a certified Physician Assistant. Originally from Ohio, Dan is a former Division 1 college athlete and studied Exercise Science at The Ohio State University where he graduated Magna Cum Laude. He's also a former faculty member of the nationally ranked Wake Forest University PA program and has worked clinically in trauma surgery, critical care, and urgent care.
Dan has a vast amount of procedural experience and a strong clinical interest in ultrasound technology, and has presented at national conferences as well as instructed ultrasound across the country. He is a very strong proponent of both physical and mental wellness and has a passion for improving patients' lives through an individualized and comprehensive approach.
In his spare time, he enjoys the very best of SoCal: swimming, surfing, yoga, cycling, and weightlifting.