truSculpt iD Body Sculpting
Consultations offered at our three convenient locations in Beverly Hills, Los Angeles and Newport Beach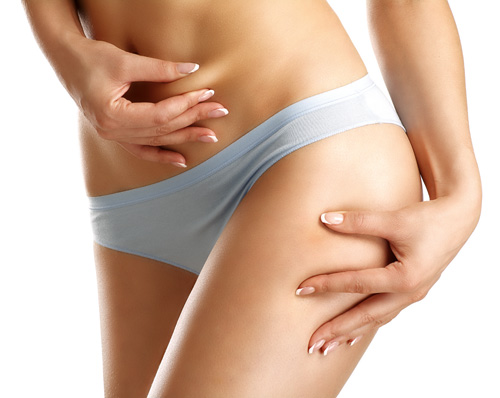 truSculptiD is the most advanced non-invasive body sculpting machine on the market. The truSculpt iD treatments remove unwanted adipose (fat) deposits and help to sculpt the end results that patients desire.
Sculpt the Physique You Seek
We work hard to achieve the bodies we desire. Nutrition and exercise form the foundation for a healthy physique. But sometimes fortune interferes with our efforts. Everyone has regions of the body that hold stubborn pockets of fat that persist. Age, illness, and moments of indulgence can also stymie our attempts at achieving the bodies we want. To help carve away those annoying areas of our body that don't abide by our wishes, truSculpt iD offers a proven solution. With truSculpt iD, we can sculpt the bodies we crave.
Whether it's your stomach, thighs, or chin, truSculpt iD can finally address those difficult areas that don't seem to care how hard you're working out at the gym.
If you're ready to rid yourself of unwanted fat deposits, connect with AsandraMD. AsandraMD offers a patient-centered approach. We specialize in body contouring and treatments to combat the effects of aging. Christopher Asandra, MD, the founder of AsandraMD, is a world-renowned expert on vitality, body sculpting, and anti-aging treatments. If you're ready to finally get rid of those irritating bulges, connect with AsandraMD today. AsandraMD is a concierge medical center that provides treatments tailored to every individual patient. Learn more about how you can shape the body you desire by scheduling a consultation online or call our Beverly Hills office at (424) 542-8881.
About truSculpt iD Body Sculpting in Beverly Hills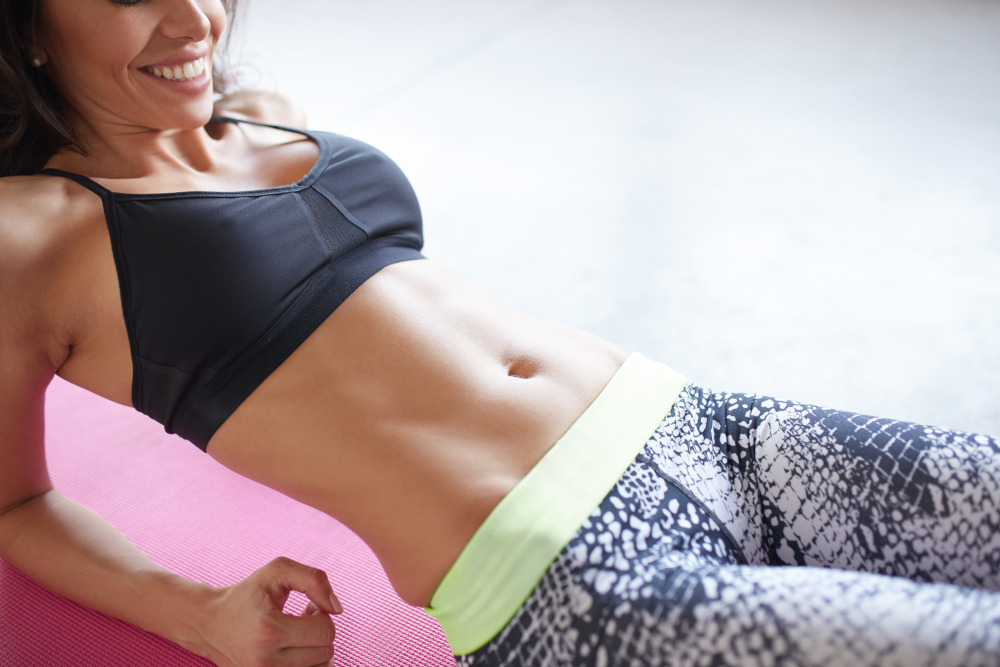 The past few years have seen steady growth in non-invasive body sculpting procedures. An increasing number of patients want to chisel away the stubborn pockets of fat and skin that refuse to conform to rigorous exercise and nutrition. We all deserve to look great and feel comfortable in our skin.
What Is truSculpt iD?
Using cutting-edge radio frequency technology, truSculpt iD selectively targets and therapeutically heats fat cells (adipose tissue). The heating process permanently eliminates these fat deposits. Our bodies then process the unwanted fat as waste and dispose of it naturally. The process has the added benefit of initiating collagen and elastin production. Collagen and elastin are proteins that form the infrastructure of our skin. As we age, this support system deteriorates. The truSculpt iD treatments will stimulate new collagen and elastin production which will revitalize the skin in the targeted area and provide a gradual tightening effect.
Perfect for troublesome areas and all skin types, as little as one 15-minute session can treat your full abdomen or multiple areas simultaneously. Clinically proven safe and effective, truSculpt iD delivers an average of 24% fat reduction over 12 weeks!
Benefits
Food and Drug Administration (FDA) approved
Cutting-edge radio frequency
Therapeutically heats and destroys fat cells
Average of 24% fat reduction over 12 weeks
An added benefit of skin tightening
15-minute sessions
Great for all skin types
Perfect for troublesome areas (stomach, thighs, chin)
Can treat multiple areas simultaneously
Am I a Good Candidate?
You are an ideal candidate for truSculpt iD if you stay in good health and maintain stable body weight. Ideally, you are a non-smoker and don't have any serious medical issues. You should discuss any medications you are taking during your consultation with AsandraMD. Additionally,
truSculpt iD is the only non-invasive body contouring treatment with FDA approval for BMI of 30 and higher.
Disqualifying Conditions for truSculpt iD Treatments
Pregnancy
Cardiac pacemaker or similar devices
History of tumors near the treatment area, benign or malignant
Metal implants in or near the treatment area
Your Private Consultation with AsandraMD
Your journey to feeling stronger, healthier, and more confident begins with a private consultation with AsandraMD. At AsandraMD, we want all our patients to feel comfortable and at ease when discussing their goals, dreams, and concerns. We look forward to answering any questions you may have. During your consultation, we can determine if truSculpt iD is the right treatment for you. If, after examining your unique situation, we determine that other treatments might be better suited to help you reach your goals, we will go over all your options with you.
Discover how truSculpt iD can help you achieve your aesthetic goals, please book a consultation online or ring our Beverly Hills office at (424) 542-8881. 
Here are some questions you might want to write down to ask during your consultation:
How many treatment sessions will I need to reach my goals?
What does the truSculpt device feel like?
Do I need to take any special steps to prepare for treatment?
Should I expect any specific aftercare treatments?
When can I expect to start seeing the results from truSculpt iD?
Can I lose weight with truSculptiD?
When can I return to my usual activities?
Safe Preparation
Before your truSculpt iD treatments, you should take several steps to ensure the best results. You should make sure you are properly hydrated before your treatments. Staying hydrated is important every day but make sure you aren't dehydrated before treatments. Wear comfortable, loose-fitting clothing but leave your jewelry at home. No make-up, lotion, or any other topical gel or cream should be applied to the location undergoing treatment. The area of treatment should be hairless to maximize the connection between the applicator and your skin. So please shave or wax the area of treatment. Make sure to discuss any medication during your consultation and follow all your personalized instructions. In general, you want to avoid any medicine that thins your blood such as aspirin, ibuprofen, and Motrin. You should also refrain from smoking and drinking alcohol.
What to Expect During and After Your Procedure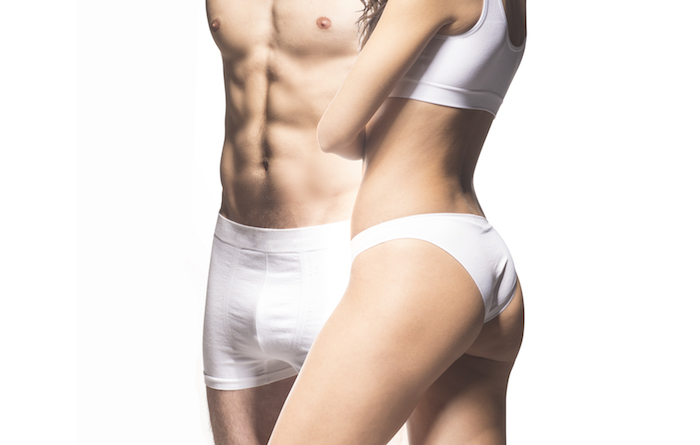 When you come in for a truSculpt iD treatment, you will receive a short pre-treatment preparation. Then your AsandraMD technician will use the truSculpt device to your skin. The handpiece will send controlled pulses of radiofrequency energy to the locations you've decided to target. You will experience minimal discomfort during the procedure. Some patients have compared the sensations to a hot stone massage. Sessions last 15-20 minutes when treating the arms, thighs, and flanks. Larger locations may require a longer duration.
One great thing about truSculpt iD treatments is they come with little to no downtime. Patients can return to work the same day or the next day and resume all usual activities. Typically, no pain medication will be needed. You should expect some minor swelling and redness that will last a few days. Make sure to apply any aftercare treatment gels that AsandraMD suggests.
Enjoy Your Results
Studies show that using radiofrequency remedies to remove unwanted fat and cellulose are very safe for patients. RF treatments show significant improvements in body contours by removing unwanted fat deposits and cellulite.[1][2] It usually takes about 2-3 for the full results of truSculpt iD treatments to materialize. Those results are long-lasting. But don't forgo your healthy diet and regular exercise. By browsing our reviews, you can get a preview of the world-class service you can expect to receive from AsandraMD. You can also follow our feed on Instagram to see happy patients and to stay updated with the recent news in anti-aging and vitality treatments.
Complementary Procedures
If you want to contour your body to reach your goals, truSculpt is a marvelous treatment. But aging doesn't just cause unwanted fat deposits. Sometimes aging can affect our hormone levels as well. To best treat our changing hormonal levels, AsandraMD offers proven hormone replacement therapy (HRT). Our HRT treatments have proven to be very safe and effective at restoring vitality and mitigating stress.
How Much Does truSculpt iD Cost in Los Angeles
Because we tailor our treatments to every patient's unique needs, truSculpt iD can vary in cost from patient to patient. At the end of your consultation, you will be provided with a complete set of prices for truSculpt iD and any other procedures you discuss.
FAQ
What's the difference between truSculpt iD and CoolSculpting?
The difference between the two procedures is simple: CoolSculpting uses the cold while truSculpt iD uses heat. Both procedures are approved to eliminate fat deposits. 
Can truSculpt iD be used on any skin type?
Yes, truSculpt iD body sculpting is safe for all skin types, tones, and textures.
Are truSculpt iD results permanent?
The fat deposits that were extinguished with truSculpt treatments will not return. Your body doesn't grow new fat deposits. However, if you don't maintain a healthy diet and regular exercise, the remaining fat deposits in the area can expand which will obscure the results achieved from truSculpt iD.
References
Somenek, Michael & Ronan, Stephen & Pittman, Troy. (2020). A Multi‐Site, Single‐Blinded, Prospective Pilot Clinical Trial for Non‐Invasive Fat Reduction of the Abdomen and Flanks Using a Monopolar 2 MHz Radiofrequency Device. Lasers in Surgery and Medicine. Doi: 10.1002/lsm.23295.
Alizadeh, Z., Halabchi, F., Mazaheri, R., Abolhasani, M., & Tabesh, M. (2016). Review of the Mechanisms and Effects of Noninvasive Body Contouring Devices on Cellulite and Subcutaneous Fat. International Journal of Endocrinology and Metabolism. 14(4), e36727. https://doi.org/10.5812/ijem.36727