Hormone Replacement Therapy (HRT)
Consultations offered at our three convenient locations in Beverly Hills, Los Angeles and Newport Beach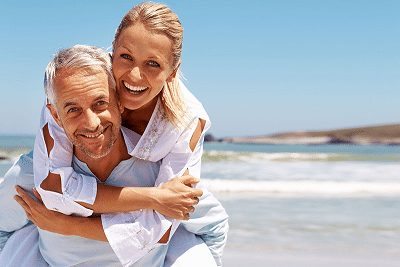 Hormone Pellet Therapy is a form of hormone replacement therapy (HRT), accomplished by placing pellet implants under the skin.
Proper hormonal levels are essential to your well-being. Hormones inevitably decrease with age, and this can have detrimental effects on one's quality of life. Along with aging, hormone levels can be less than optimal for a variety of natural and lifestyle-related reasons. Hormone pellet therapy is a treatment that can directly address the symptoms caused by hormone deficiency and imbalance.
At AsandraMD, we put results over everything else. We pride ourselves on the difference that we've made in our clients' lives. If you want to start living a better life, we offer first-class hormone pellet therapy in Beverly Hills and Newport Beach. For more information, call us at (424) 213-1118 or make an appointment online.
About Hormone Pellet Therapy
Hormone pellet therapy is a method of replacing and regulating hormones. It can introduce hormones into the body individually or in measured combinations. The treatment works primarily with testosterone and estrogen replacement. It utilizes implants that are placed under the skin that release hormones into the body at a steady rate for months on end.
The pellets contain bioidentical hormones, which are isolated from plants. They are molecularly identical to the hormones produced inside the human body. Bioidentical hormones work better than other alternatives, wielding a higher rate of patient satisfaction. (1)
The pellets used in hormone pellet therapy are very small– about the size of a grain of rice. Once under the skin, they are unnoticeable. The pellet will be out of sight and out of mind, all the working to improve your quality of life!
Benefits of Hormone Pellet Therapy
Hormone pellet therapy is an easy and efficient way to improve your hormone levels and optimize your health.
Having balanced hormone levels can:
Increase energy and mood
Improve sexual function
Curb feelings of depression and anxiety
Improve memory and concentration
Treat prostate cancer
There are many ways to receive hormone treatment, but the state-of-the-art pellet delivery system has some unique advantages.
When the pellets are placed under the skin, the hormones are absorbed directly into the bloodstream. By entering the bloodstream directly, the hormones do not pass through the liver or gastrointestinal system. This increases the potency of the replacement therapy while decreasing the stress put on other parts of your body. The pellet technique has proven safer and more effective than other forms of hormone therapy. (2)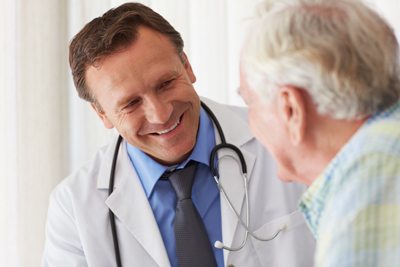 The pellet itself allows for control over the release of hormones into the body. Once it has been placed under the skin, it can release a consistent amount of testosterone for months on end. This is considerably more consistent than other methods of hormone treatment that are prone to fluctuation.
With this treatment you will not have to remember to take a pill each day. Neither will you have to apply any gels or patches. You don't technically have to do anything. Hormone pellet therapy is essentially effortless for the patient.
Who is a Candidate for Hormone Pellet Therapy?
If you want to increase your well-being, boost your energy, and optimize your health, hormone pellet therapy might be right for you. An ideal candidate for the treatment will want to improve their hormone levels with minimal effort and worry.
There are innumerable negative symptoms that hormone pellet therapy can treat. If you experience low sex drive, erectile dysfunction, or incontinence, hormone replacement could be your saving grace. The problems that irregular hormone levels can cause are incredibly diverse, and so its candidates are diverse as well. Your hormones could be preventing you from living your best life without you even knowing it.
Having healthy hormone levels is essential to living a healthy life. While hormone treatment is not necessarily a cure-all, it is a step in the right direction at a fundamental level. Your well-being is downstream from your hormone health. Therefore, if you feel any lack in your well-being, hormone pellet therapy might be able to help.
Personal Consultation
If you feel that hormone pellet therapy is right for you, scheduling a personal consultation is the next step.
At your personal consultation, we will assess your medical history and current health. We will test your hormone levels, determining which you might be deficient in. Based upon your hormone levels and the symptoms you are experiencing, we can decide what will be best for your treatment.
At AsandraMD, we strive to provide the best patient care in Beverly Hills and Newport Beach. To schedule your personal consultation, call (424) 213-1118 or fill out this form. 
Preparation
How you will need to prepare for your hormone pellet therapy will depend largely upon the information gathered at your personal consultation. Your doctor may ask you to start or stop taking certain medications. We also encourage you to stop taking any blood-thinning medications like ibuprofen one week before the procedure.
Hormone Pellet Therapy Procedure
Inserting your hormone pellet is a simple procedure.
First, your doctor will numb the area of insertion. This is usually in the hip area. Your doctor will then make a small incision in the numbed area and insert the pellet directly into the incision and under the skin. Once the incision has been closed, the procedure is complete.
Recovery
Beyond the matter of taking care of your incision area as it heals, there is virtually no recovery process for the hormone pellet therapy procedure. Your doctor may provide you with instructions that are specific to your case, such as taking medication after the procedure.
Once inserted, the pellets typically release hormones for three to six months, depending on the patient. Your doctor will monitor your hormone levels throughout this period to assess the efficacy of the treatment. Be sure to monitor your well-being and let your doctor know if you experience new or unexpected negative symptoms.
Results
The results of hormone pellet therapy usually appear within three weeks of the start of treatment. You may feel relief from symptoms as early as three days after the procedure.
How prominently you feel the results of hormone pellet therapy will depend on the severity of your symptoms and the dosage of hormones within the pellet.
If you were experiencing distracting and uncomfortable symptoms like headaches before treatment, the results will be obvious. If you were experiencing more generalized symptoms like depression or a lack of energy, the results will likely reveal themselves slowly. You may wake up one day and realize how much more energy you have compared to your old life.
Because hormone pellet therapy improves well-being in general, a major result may simply be that your life feels more fulfilling and worthwhile. After all, your health is your wealth.
Corresponding & Complementary Procedures
At AsandraMD, we offer intramuscular injections as another form of hormone replacement therapy.
Intramuscular injections involve injecting hormones directly into the bloodstream, streamlining your body's hormonal intake. Compared to topical creams, there is no risk of transferring the hormone to others through skin contact. They last for two weeks, making them a smaller commitment than hormone pellet therapy.
We also offer other ways in which you can combat the effects of aging. While hormone replacement therapy treats the way aging can make you feel, our anti-aging skin treatment can treat the way you look. The treatment utilizes laser technology to resurface skin, making it softer, smoother and more radiant. Why stop at feeling better when you can look better too?
Visit our blog to read more about our services.
How Much Does Hormone Pellet Therapy Cost in Newport Beach?
The cost of hormone pellet therapy varies from person to person and depends on a patient's own unique circumstances. To find out more about a personalized BHRT plan, call (424) 213-1118 or contact us directly.
Read more about hormone replacement therapy on our blog.
FAQ
What are hormone pellets made of?
The pellets used in hormone pellet therapy are made up entirely of the hormone which has been chosen for treatment. The hormones used to make the pellets are typically estradiol and/or testosterone. They are about the size of a grain of rice.
Where are hormone pellets inserted?
The pellets are inserted into the hip area, usually around the lower abdomen or the upper buttock. It is a simple procedure done with local anesthesia. A small incision is made in the intended area and the pellet is inserted directly under the skin.
How long do hormone pellets last?
The pellets last anywhere from three to six months, depending on the patient. They typically last longer in men than women. Your doctor will actively test your hormone levels to make sure the treatment is still working. 
References
Holtorf K. The bioidentical hormone debate: are bioidentical hormones (estradiol, estriol, and progesterone) safer or more efficacious than commonly used synthetic versions in hormone replacement therapy? Postgraduate medicine. 2009;121(1):73-85. doi:https://doi.org/10.3810/pgm.2009.01.1949
Donovitz GS. Low complication rates of testosterone and estradiol implants for androgen and estrogen replacement therapy in over 1 million procedures. Therapeutic Advances in Endocrinology and Metabolism. 2021;12:204201882110152. doi:https://doi.org/10.1177/20420188211015238