Testosterone is closely associated with the male sex drive. The hormone is essential for the production of sperm, but testosterone also affects a wide array of physiological functions like muscle mass, hair growth, and numerous mental and behavioral processes.
Low testosterone levels (Low T) may contribute to the occurrence and persistence of erectile dysfunction. While many doctors take a quick-fix approach by prescribing medications like Vaigra, Cialis, and Levitra, these pills merely treat the symptoms of ED. To comprehensively remedy erectile dysfunction, it is important to get to the source of the issue.
Treating the Root Causes of Erectile Dysfunction
As men get older, they naturally produce less and less testosterone. Even in some younger men, a condition known as hypogonadism correlates with lower levels of testosterone than the average male produces.[1] As testosterone decreases, so does a man's libido. Erectile dysfunction often follows suit. 
Testosterone replacement therapy (TRT) can help to restore a man's sex drive. In addition to this direct correlation between testosterone and erectile health, TRT offers a host of benefits that may indirectly improve the underlying conditions that contribute to ED. 
Diabetes
When a man gets sexually aroused, his body produces a rush of nitric oxide.[2] If a man's blood sugar levels are too high, however, it disrupts the flow of nitric oxide to the penis. Elevated blood sugar is a hallmark of diabetes, so erectile dysfunction is a common condition among diabetic men.
There is also a statistical correlation between the levels of testosterone in a man's body and his likelihood of having diabetes.[3][4] By monitoring and replacing testosterone in a person's system, we may be able to help him with insulin control and other diabetes-related issues. 
Fat Reduction
One of the well-known benefits of testosterone replacement therapy is its ability to increase muscle mass. A fringe reward of TRT is also its capacity to reduce fat, especially that bothersome beer belly. In one groundbreaking study, a six-week course of testosterone treatment resulted in a slimmer waistline for 81% of the participants.[5]
While the aesthetic benefits of TRT are encouraging, they also usher in a wave of functional benefits as well. Belly fat can obstruct the health of the endothelium, the layer of tissue that wraps and protects vital organs. These endothelial cells are crucial in the production and distribution of nitric oxide. As we discussed earlier, nitric oxide is essential in the process of achieving and maintaining an erection. Hence, when belly fat is too pronounced, it can block or diminish the flow of nitric oxide to the penis.
By providing a man with the proper levels of testosterone, we may be able to help boost his metabolism. As belly fat subsides, so does the risk of erectile dysfunction. To learn how testosterone replacement therapy can rejuvenate your midsection and your love life, contact AsandraMD online or call (424) 542-8881. 
How ED Pills Work
Erectile dysfunction meds like Viagra and Cialis increase the flow of nitric oxide in a man's body temporarily. While Cialis may work for 24-36 hours, Viagra has a much smaller window of efficacy, only 4-5 hours.
It is important to ask your doctor about the chemical compositions of an ED drug before you take it. Some nitrate supplements react dangerously with erectile dysfunction medications, so be extremely careful if you currently take certain prescriptions. ED pills may also interfere with hypertension or hypotension. For men with low or high blood pressure, erectile dysfunction meds can cause severe side effects.
Benefits of Testosterone Replacement Therapy 
One of the main benefits of TRT over the use of erectile dysfunction pills is how natural the process is. Testosterone replacement empowers the body to replenish its own reserves of strength and resilience, treating the root causes of ED rather than just the symptoms. By increasing metabolism and decreasing the risks associated with complications such as diabetes and excess fat, TRT gives men a foundation to address their erectile dysfunction on their own terms. Why be dependent on the pharmaceutical industry when you can rely on yourself instead?
Eligible Candidates
Men in the Los Angeles area are ideal candidates for TRT if they struggle with erectile dysfunction and/or wish to boost their energy and vitality. Dr. Asandra can determine your eligibility for testosterone replacement therapy during your comprehensive consultation.
Private Consultation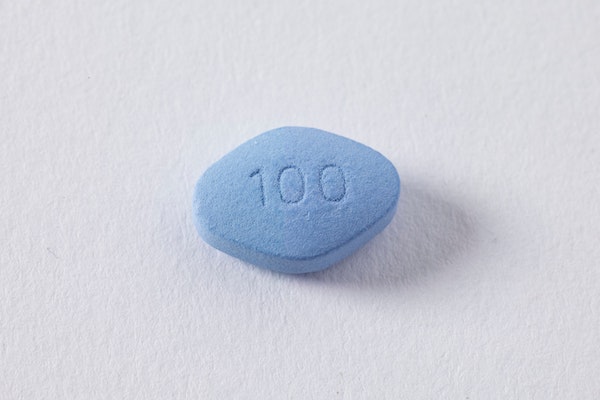 Be prepared to share your medical history and wellness goals when you meet with Dr. Asandra. He can assess your needs and recommend the right course of action to achieve improvement in your functionality and aesthetics. Dr. Asandra will also explain the benefits of his customized bioidentical approach to testosterone treatment. By using plant-based materials, AsandraMD will emulate the testosterone in your body without the risks associated with animal-derived supplements or synthetic solutions.
Contact our office online or call (424) 542-8881 to schedule an appointment.
Preparation and Procedure
During your comprehensive consultation, you will receive detailed instructions on how to prepare for testosterone replacement therapy. The process varies from client to client, so these directions will be tailored to your unique anatomy and needs. Dr. Asandra offers two techniques of bioidentical testosterone treatments, and he will discuss the finer points of your chosen method before proceeding with the procedure.
Pellet Therapy
For a steady infusion of testosterone over the course of 4-5 months, you may opt for the pellet insertion technique. Dr. Asandra will gently make a small incision on your hip, where he will strategically place 2-10 pellets. These pellets slowly release testosterone into your system to help regulate your levels and elevate your outlook.
Intramuscular Injections
If you prefer to schedule multiple sessions, Dr. Asandra can employ the intramuscular approach to testosterone replacement therapy. Every 7-10 days, he will inject bioidentical testosterone into the gluteal muscle (buttocks) and monitor your progress over time.
Remarkable Results
Erectile dysfunction can disrupt your love life, frustrate you, and alter your self-esteem. While testosterone replacement therapy may not be the answer for all men, it can improve several foundational factors that contribute to ED.
Your TRT strategy does not end when your session is over. Far from it. Dr. Asandra wants to make sure you are progressing toward the outcome you seek, and he will follow up as often as necessary to produce your desired results.
Our overwhelmingly positive reviews illustrate how dedicated Dr. Asandra is to male enhancement and improvement. AsandraMD is committed to providing 5-star service to men in Beverly Hills, Los Angeles, Southern California, and beyond. Call (424) 542-8881 to start a conversation about your best self today.
Complementary Procedures
Erectile dysfunction is characterized by an insufficient flow of blood to the penis. While testosterone replacement therapy can address many of the tangential issues related to blood flow (like diabetes), Dr. Asandra can also treat the issue with platelet-rich plasma (PRP).
The PRP process begins with a simple blood draw. Dr. Asandra will isolate and amplify the platelets in your plasma to create a healing, restorative serum. The PRP material is all-natural because it comes from you. Dr. Asandra reinserts this purified platelet-rich elixir into your body to go to work enhancing your erectile abilities.[7]
FAQ
How much does testosterone replacement therapy cost in Los Angeles?
The cost of TRT depends on several factors. Whether you opt for pellet therapy or intramuscular injections contributes to the price, as does the number of sessions required to achieve your ideal results. Dr. Asandra provides transparent pricing as part of his comprehensive consultation. Contact our Beverly Hills office to discuss the cost of testosterone replacement therapy.
References